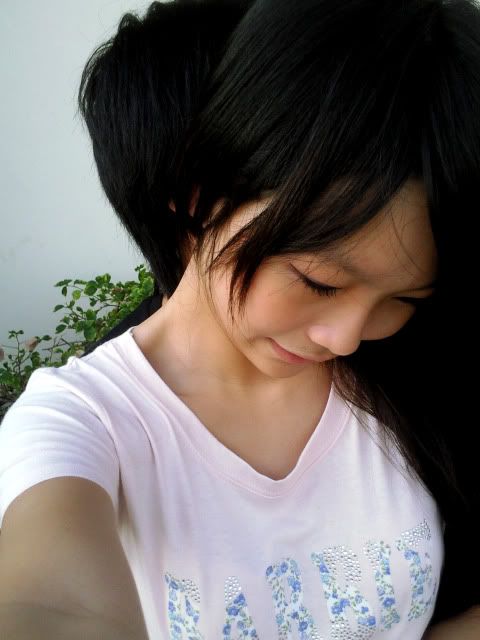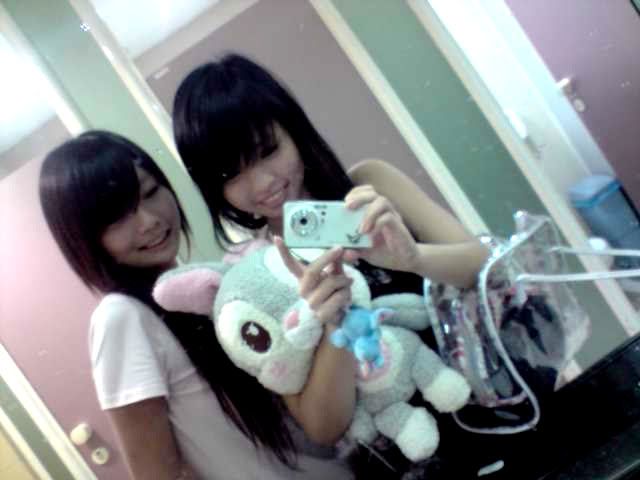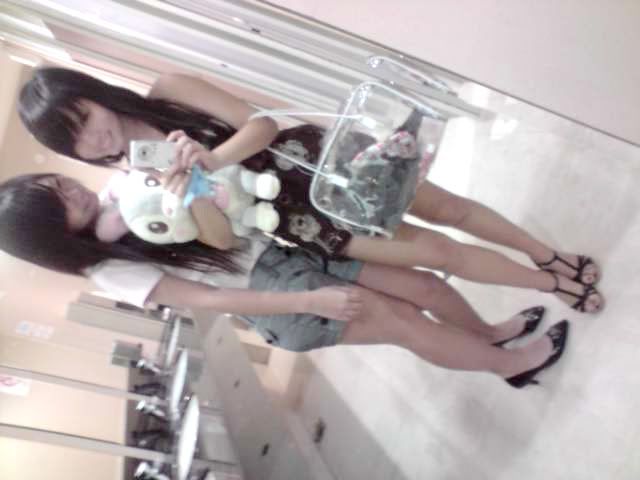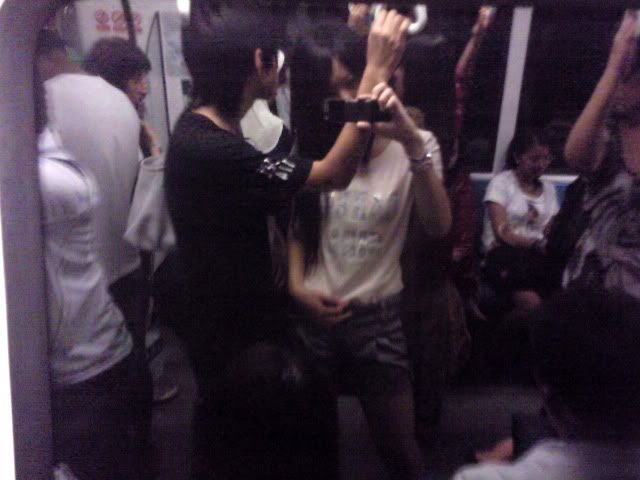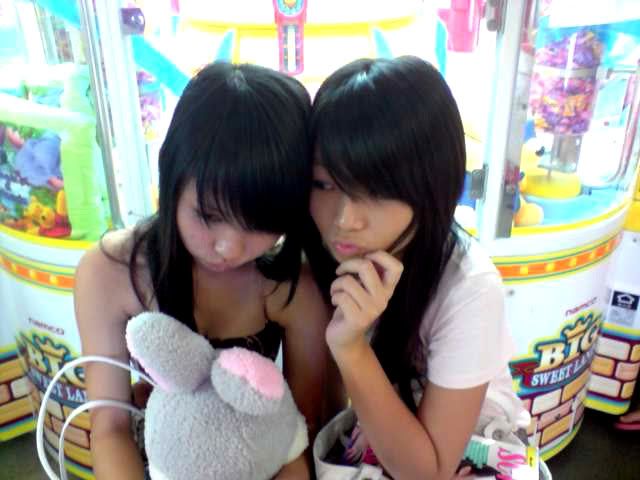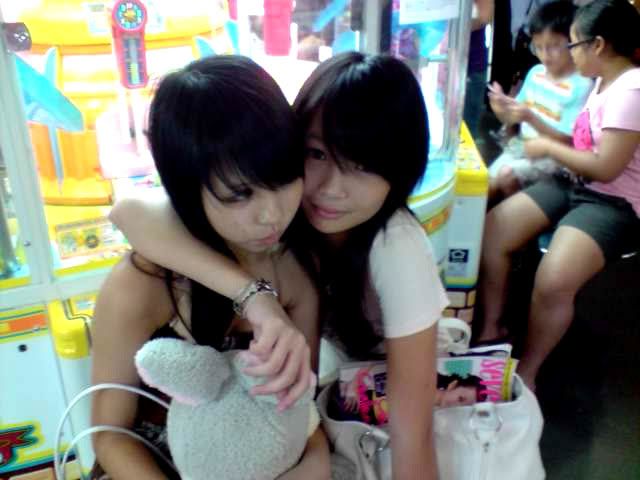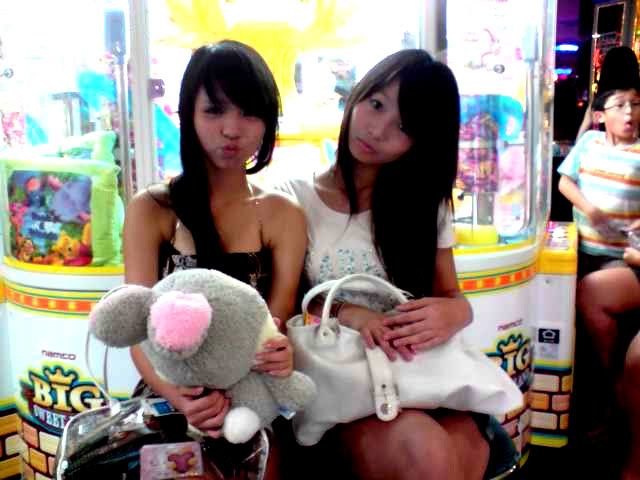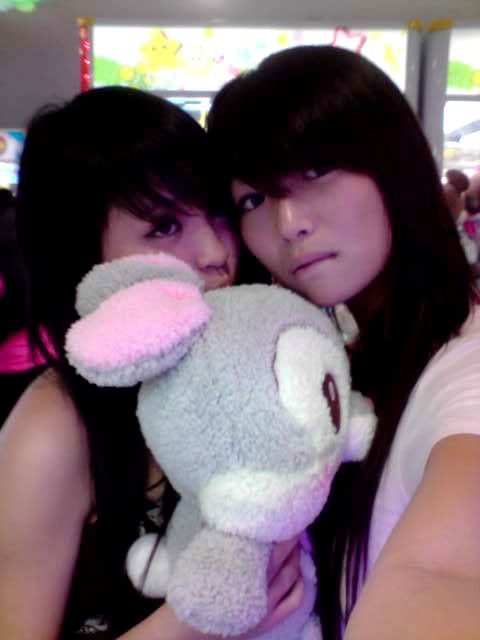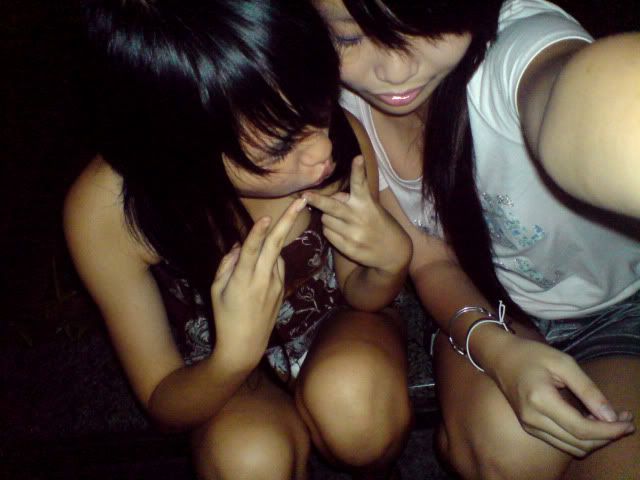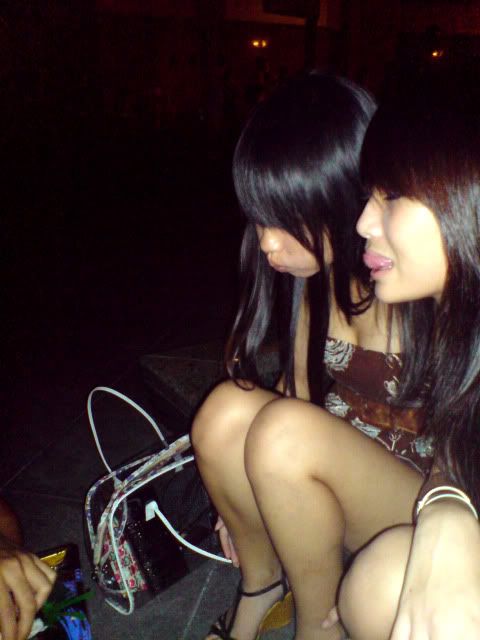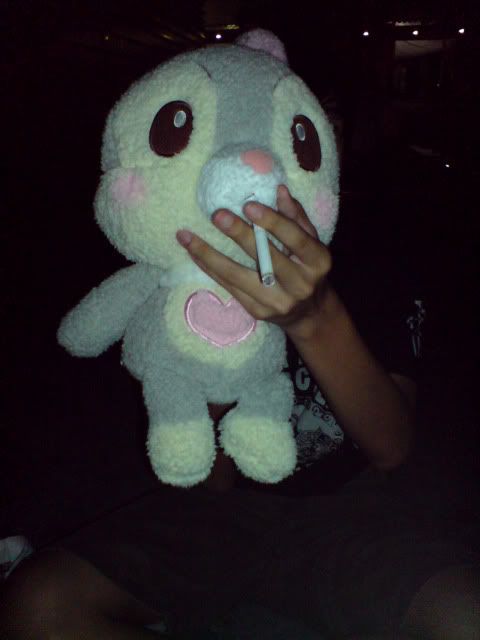 BENNY BENNY BENNY BENNY . LEARN BAD.
Yep. Finarly.
My phone down the whole day sunday, after 2 photos! ):
Sent Parents to airport, Sis dropped me at Bedok MRT.
Slack at the smoking area, touching up while waiting 4 dear.
Met Esther+Maen, town.
Once again, kk machine.
Hehheh. So lucky leh they! Get untill Benny.
Then went pool, yay. I think i improved by not playing for longlong time.
Hehheh. 3 rounds, once with dear, twice with Esther. Lost once.
Dear you tyco one okay. Left that blardy last one!
Plaza Sing, kk machine. Trying to get Benny's friend. Unsuccessful!
Ate dinner. Supper provided by Carrefour.
Slacked and talk and smoke and talk more and talk more and more.
HAHAHAHAHAH. Great(;
Left b4 last train.