INFORMATION
Name's Abby
Blood mixed Thai-Sg
Not yet sixteen.
I have a pretty good temperament actually so you can say I'm pretty much a nice girl:)


I'm on Twitter @Abbydae
LINKS
JUST A CLICK
ARCHIVES
Layout by
nineof
thirteen
Saturday, September 19, 2009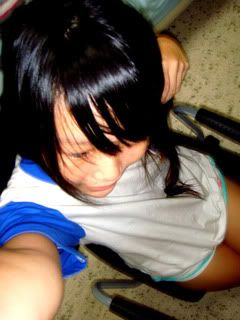 I have nothing pleasant to post.
Im trying to catch up on everything i missed during lessons.
I slept the whole day yesterday and many other periods on other days.
And like i told S, ASAP i will get out of this house.
Mark my words, nothing will ever be a bed of roses.
∇ A ∇