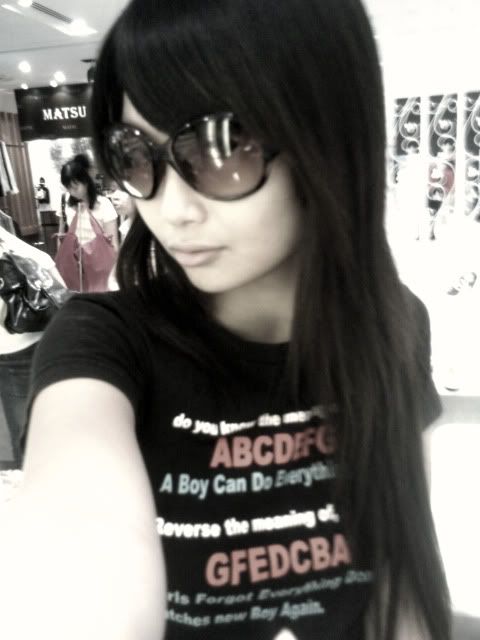 Yes, have nth to do, so here i am.
Initially not in mood for posting. Since i did already, day before.
Sleepy start today, i reached sch 1/2 hour b4 recess.
After sch went Queensway with Dear get my studs.
Got the wrong tongue stud, so long, so uncomfortable:/
Nvm, will find some way to overcome it haha.
Ate lunch at Mac, asked around 4 tshirt printing.
Slacked, then went to AP.
Me and Dear was playing our game and talking for an hour.
Do you know, Singapore has so many sports cars!
Since we were facing Ikea,
And i ask Dear why people go ikea for other then eat and shop for furniture.
He said: "Go zilian with the green snake."
Yes, funny moment. HAHAHAHAHAH.
If you get what im trying to say, but i bet you don't(;