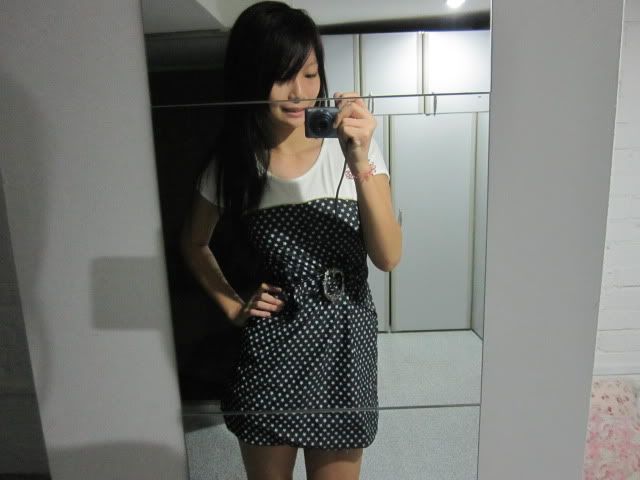 Hello guys!!!! (:
Managed to crawl all the way to school w/o being late(:
HAHAHA. Today was great. Class was hyper as per usual.
You guys ever wondered what UK/US measurements you are?
UK size 6: 31.5-24-33.5
UK size 8: 32.5-25-34.5
UK size 10: 34.5-27-36.5
UK size 12: 36.5-29-38.5
UK size 14: 38.5-31-40.5
US size 0: 31.5-24-33.5
US size 2: 32.5-25-34.5
US size 4: 33.5-26-35.5
US size 6: 34.5-27-36.5
US size 8: 35.5-28-37.5
US size 10: 37-29.5-39
US size 12: 38.5-31-40.5
UK sizes 4/6 = xs
UK sizes 8/10 = s
UK sizes 12/14 = m
UK sizes 16/18 = l
US sizes 00/0 = xs
US sizes 2/4/6 = s
US sizes 8/10/12 = m
US sizes 14/16 = l
I always thought a size zero is super aneroxic or something.
Cause Kate Moss looks so(but that's what her famous anyway). Well! It's just a size 6!!
But she's about 5 feet 7(170cm) , that's why its a big deal. SKINNY!!!
Actually the sizes usually defer to your proportions.
Like for tops, i wear UK6-8 but for bottoms, usually 10, sometimes 8.
My ass big or something. Hahahah.
Anyway i dragged baby for another haircut even though he had one already yesterday.
LOOKS SO COOL. FIRST TIME EVER. :D
He's like allergic to being sideburn-less.
YAY-YYEE. Tmrw's finally friday!!
Am 100% not going for cross-country. Madness to go.
Am contemplating ONCE AGAIN, whether to open a blogshop.
Not sprees, personal stuffs. But i'm sure it would be all swaps trades and no $$$):
What i always say when i have nothing to say, or no solution to problem- HOW??
should or should notttttttttttttttttttttt.