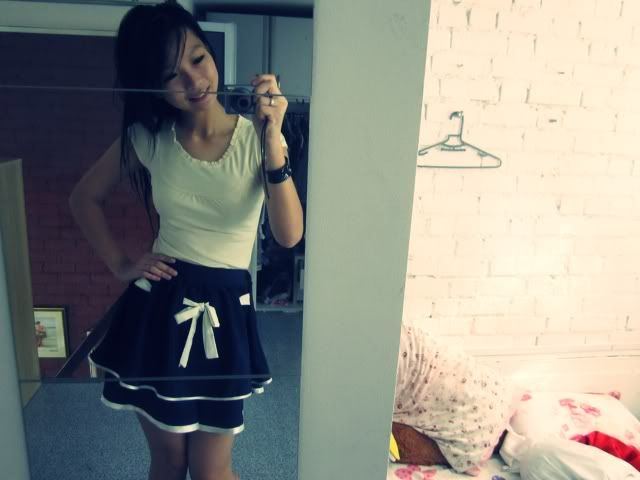 She walked homed in the drizzle under the stormy skies.
A walk that could have just needed a mere 10 minutes took her half an hour.
Slowly kicking the squashed Miranda can along the road, wishing that she had brought her camera out to take pictures of the rain lidded leaves.
Thinking about the future and the current events and anxieties of life.
Wishing so hard that her life could be a little bit more perfect, a little bit more satisfying.
It's been very recent these kind of feelings, thoughts and emotions have been running through her mind.
She just can't seem to find a way to deal with it. Even the person she loves can't really lower her distrust and pessimism.
That's the way it has been all the while.
Wishing everything could be perfect under the deep blue skies of today, now and tomorrow.
But well, it would not be possible.
Ten steps before her doorstep, her heart grew more heavy hearted and the usual happens.