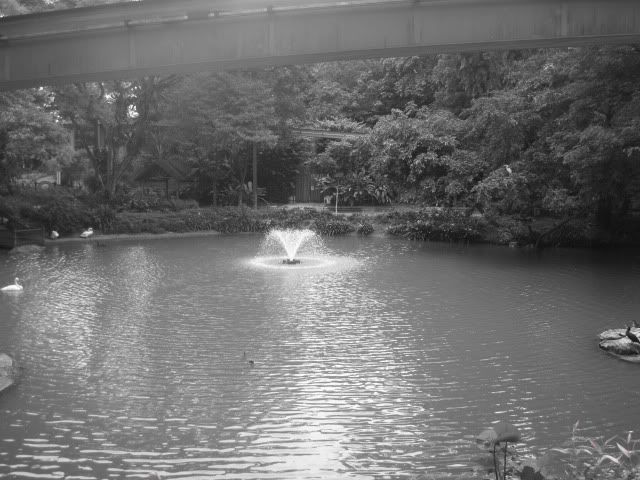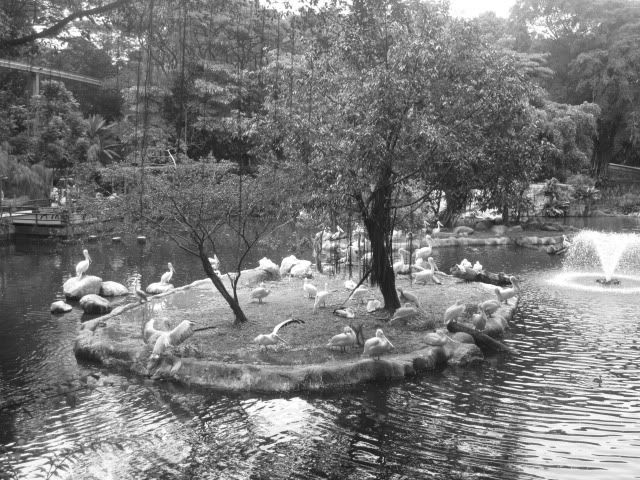 I BET YOU DIDNT KNOW BIRDS CAN LOOK SO GOOD. :)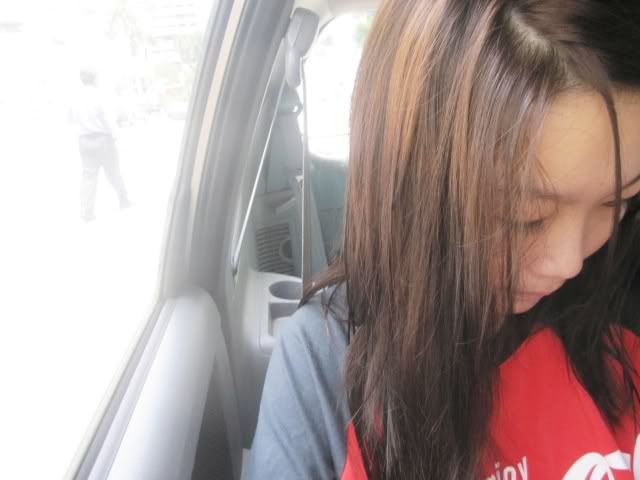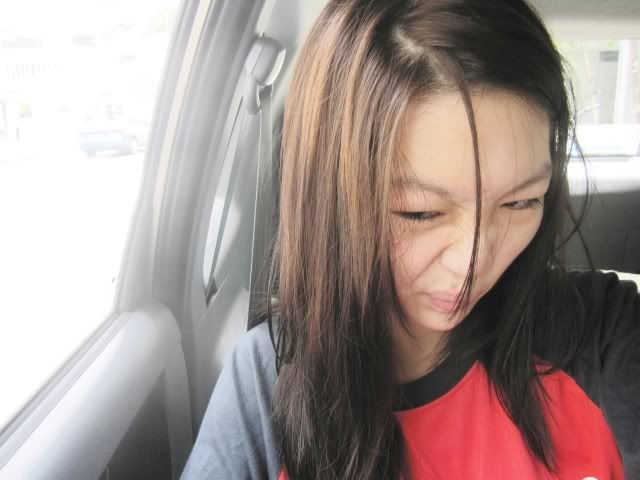 ANYWAY THIS IS NOT MY HAIR COLOUR NOW. :)
Show you all pix next time.
And dont dye red man, it will forever be there.
No matter what, you dye black, dye brown, dye gold, still can see red tones in the hair.
Unless you bleach lah.
Have been spending past two days filled with bbq and stuffs.
And hair. Oh yeah. Hair.
Yesterday went to bbq late. Arnd 8?
Cause my father's opp lasted longer then i thought.
But it was successful ? so worth the 5 or so hours wait.
I DONT UNDERSTAND HOW I MANAGE TO SIT ON A CHAIR FOR 5 HOURS.
And later, i took 124. I SAT FOR ANOTHER HOURS.
There was some 18 year old viet guy who had brain damage,
police came and all that. MY MUM TOLD ME THAT.
i just freaking stoned on the chair doing nothing.
And did i mention I HATE HOSPITALS.
like so big and cant find the way, food sucks, atmosphere sucks.
But my dad got the A class room so he had the room all to himself.
Own tv, own toilet, own room. Shuang.
Everyone, buy insurance!!!!!
The jam at orchard was mathafarking bad lah. Tuesday night. WTH?
Didnt get into the water even though i planned to.
Everyone was pretty much here and there.
Not much of sitting down at one spot to talk.
AH. but our class' messy like that.
And anyway thnx for the concern bout my dad. <3
Dunno what happen to Aron and Arjun... DRUNK OR NOT ??
Keep on saying there are not. But vice versa laaaa. HAHAH.
We drank some red wine. Had trouble with the cork.LOL
Anyway i didnt drink much. I want beer or bbreezerrrrrrrrrrr.
Wine seems so highclass. LOL.
The stingray And the satay is awesome!!!!!
They sat in the trolley and they fell down init like 4 times.
Arjun fell in a construction site.
Blogging about this cause i didnt take photos of that.
Wanted to ton, but no girls and all la.
Maybe next year lor? LOL. <3
Stayed and all until 1am, cabbed home.
Blog pix soon, used my dad's cam.
no matter what i gnna buy that cam man.
The flash is not those make ur face darker kind,
it's still very clear even in low light, not even using flash.
If not wrong is the smart mode.
The multiple shots can spam one.
You hold it and it just takes until you let go.
Plus can see ur own pix to take lah!!!
Like flip the screen so you can see.
Should lose the batt for my cam more often .
wahahhahaahahah. I sound so country pumpkin.
Dont buy digital cam!!!!!!Dont buy dslr also!!!!
Cause one sucks one one is so common.
Buy cam can see yourself.
SO you can take nicer pix of yourself and you and your friends.
SO DONT BUY DSLR.
HEEHEEEEE EVEN THOU THE EFFECTS LIKE COOL LA.