This was..... Friday, last friday.
Was supposed to acc Shuen to send Wx off at airport but i woke up late T.T
(i seriously have sleeping issues) Met her at dhouby to train over Wheellock to meet Val.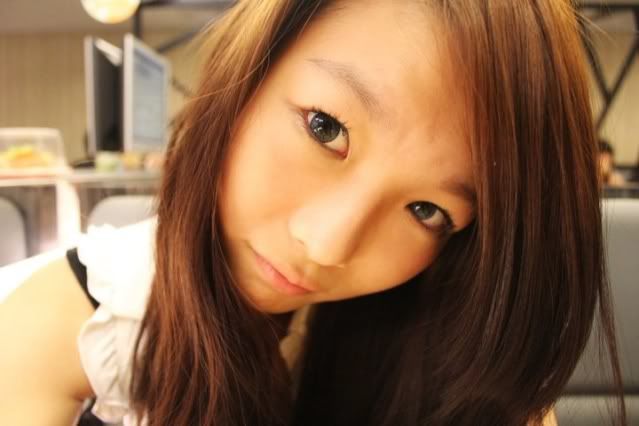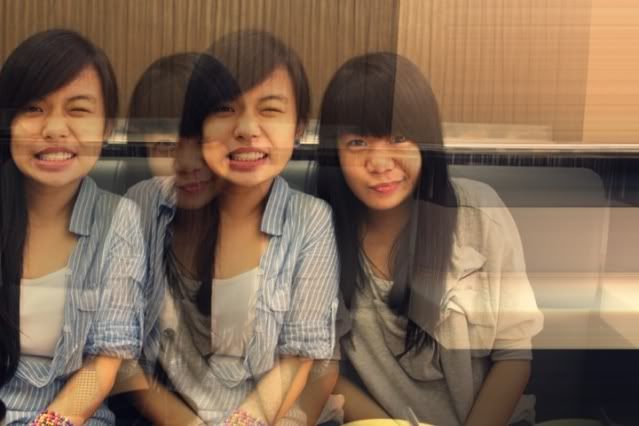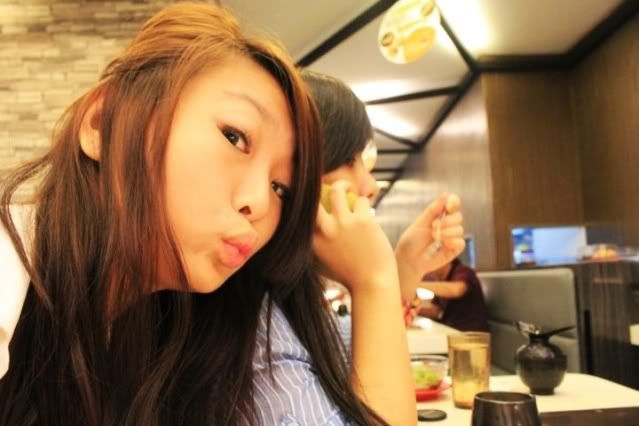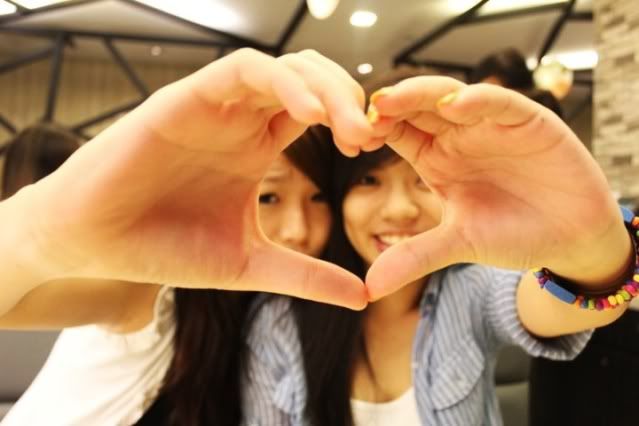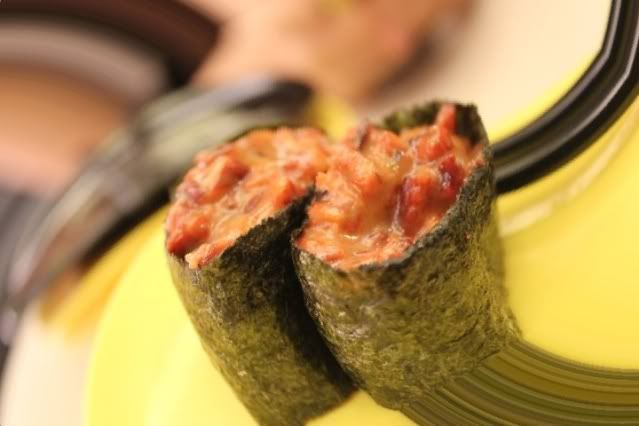 MY ABSOLUTE FAV SUSHI OF ALL TIME.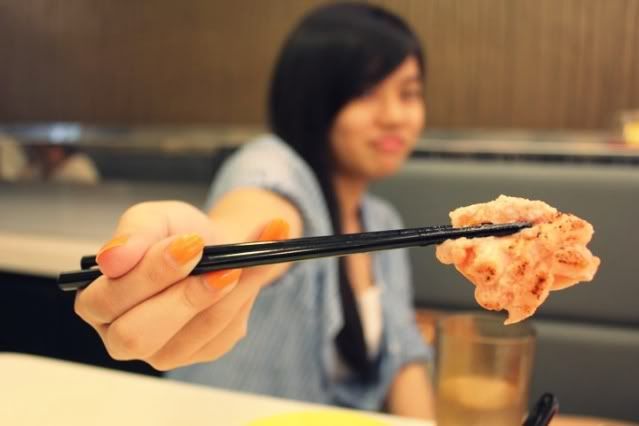 We were absolutely fullllll, so i ordered this salmon with creamy thing on top, and forced Val to eat(cause she ate very little) then she didnt want to! So i said hold it for 10 min, then i eat.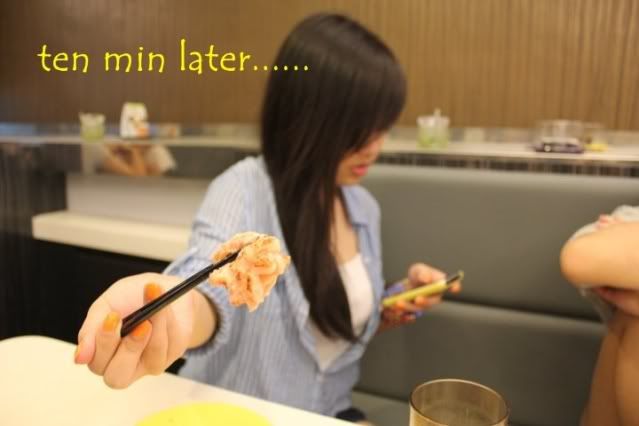 Not bad ay her perseverance!! But i didnt eat it, we just dumped it in soup empty container haha!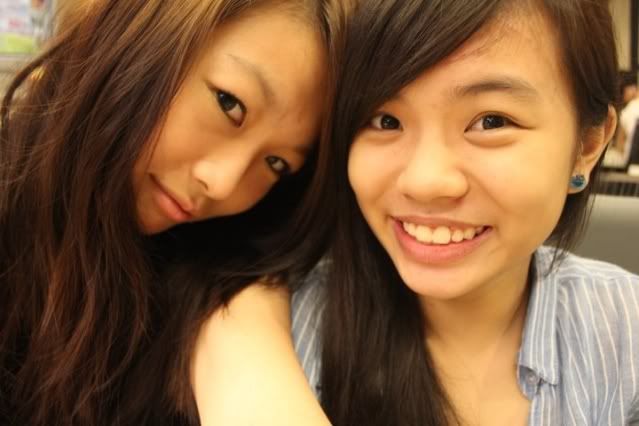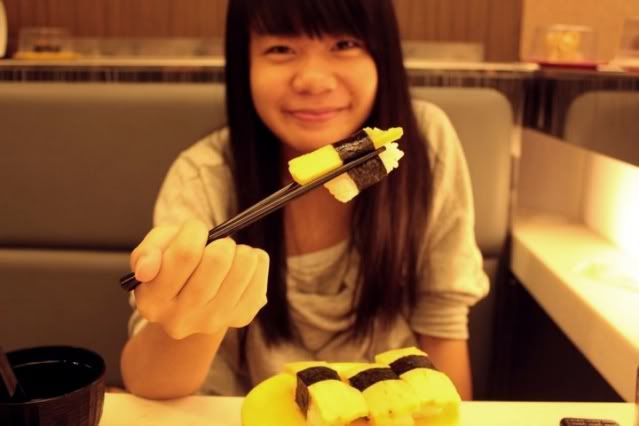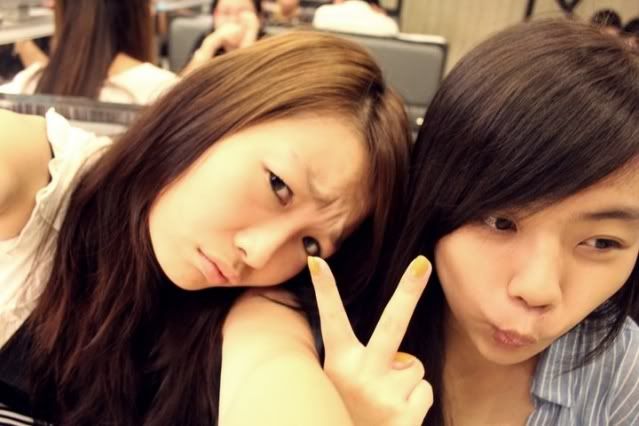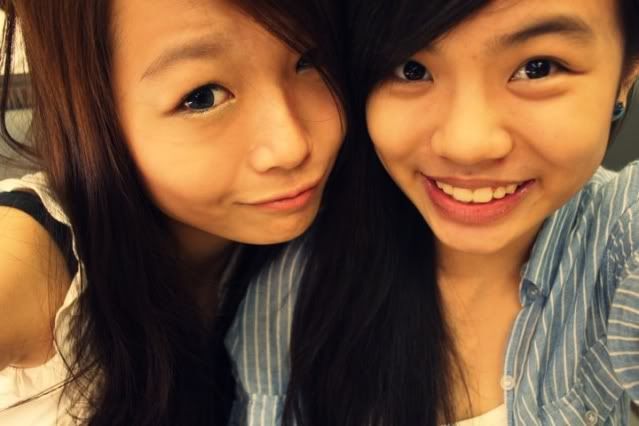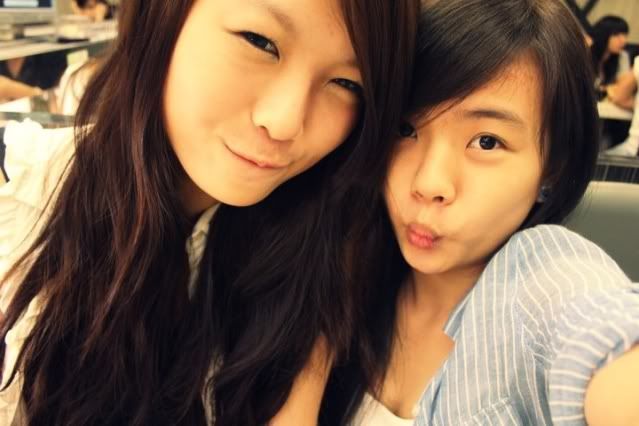 Leaving... we saw this height measuring thing, our clever val stood next to it, letting Miss ShuEn to be evil to take this photo.
VERY TALL AH!:D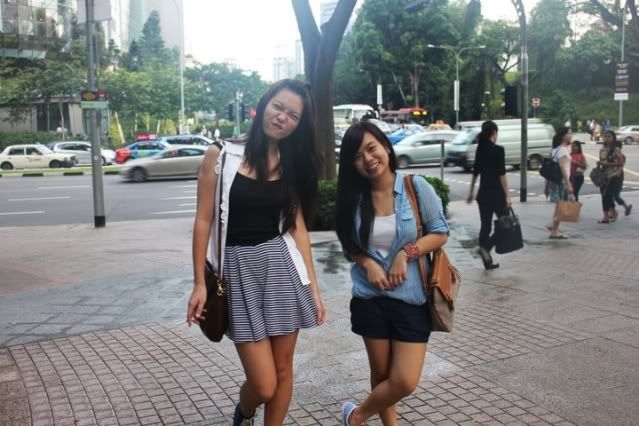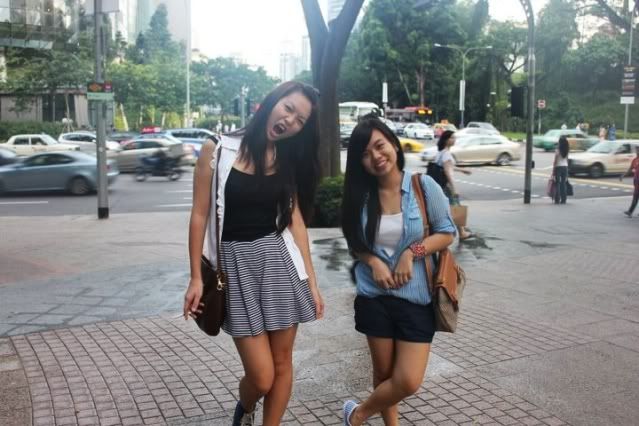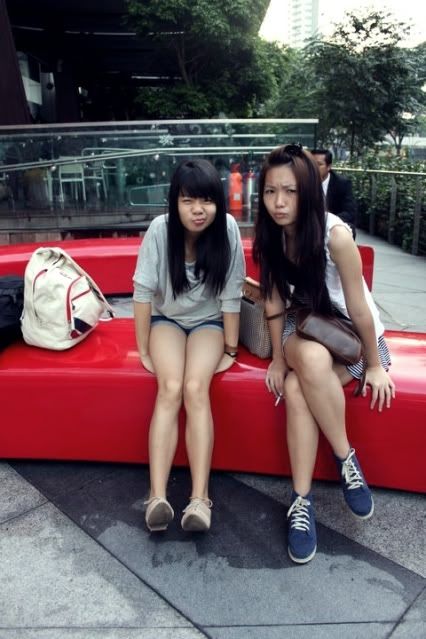 Walked over to Cine for my...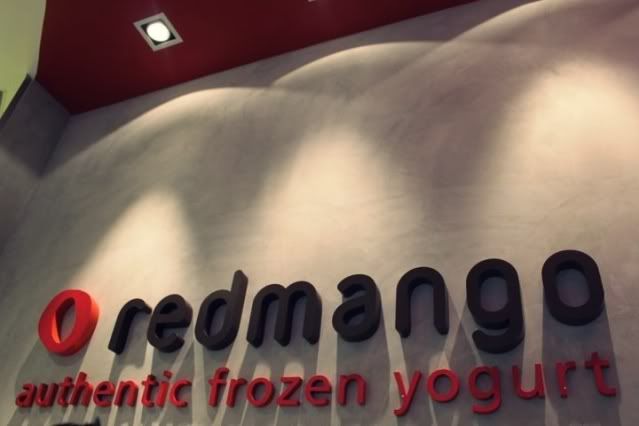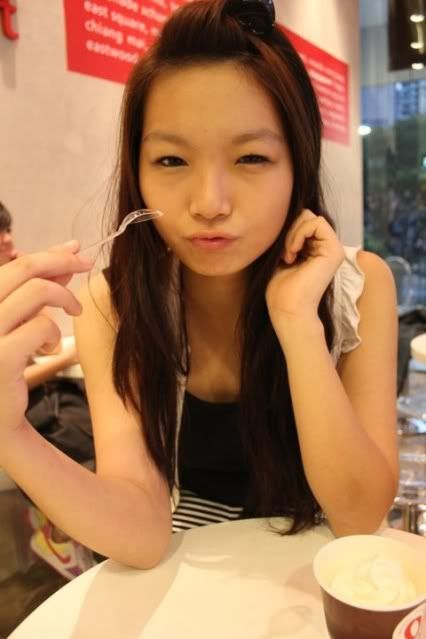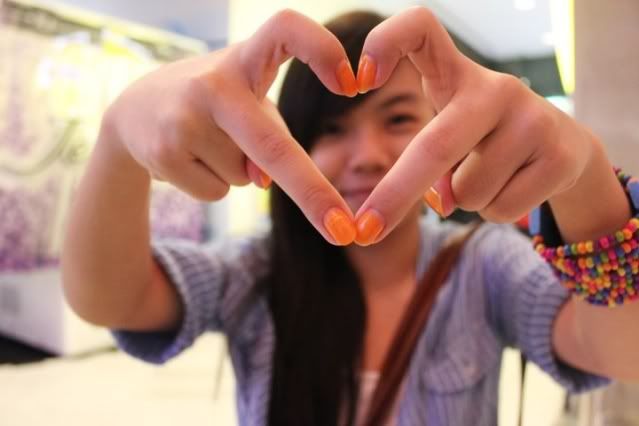 Took a bus to Ps to meet V's baby and his friends.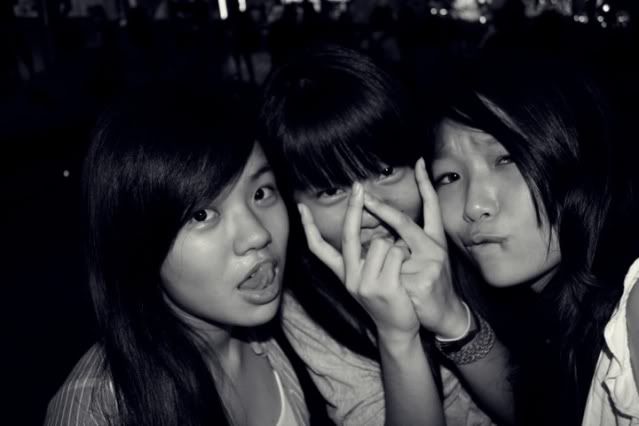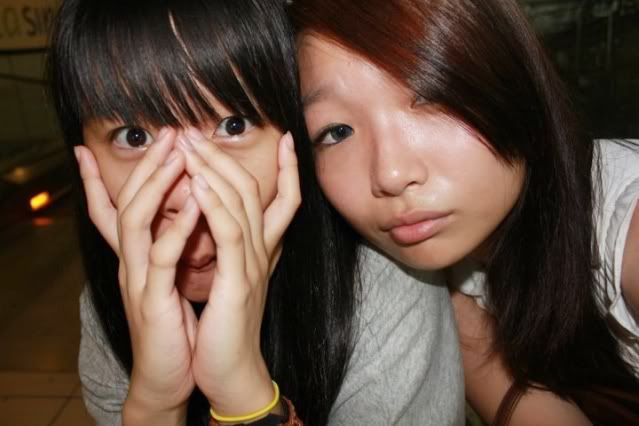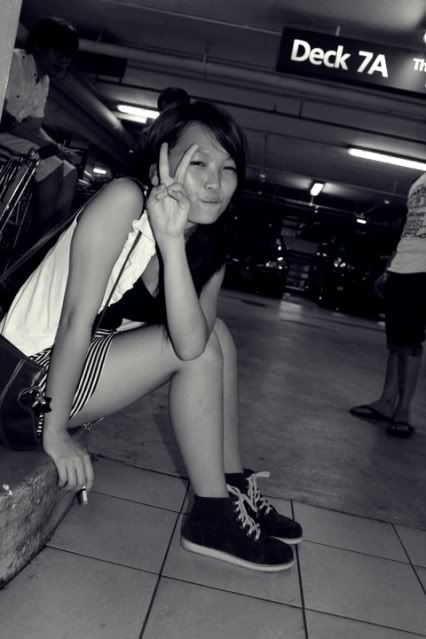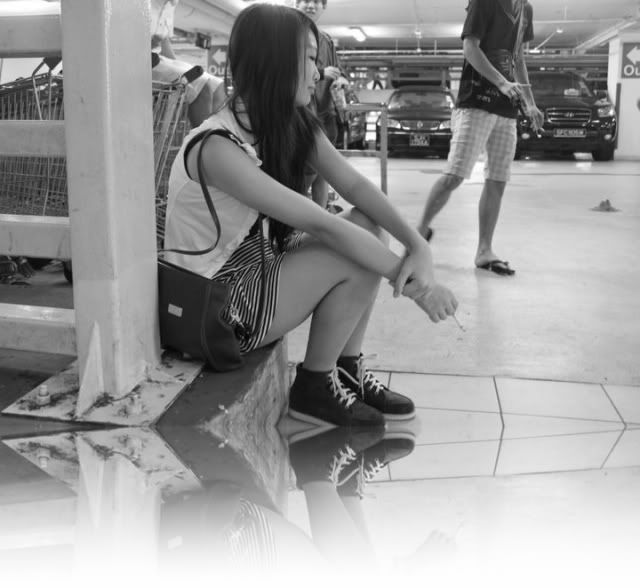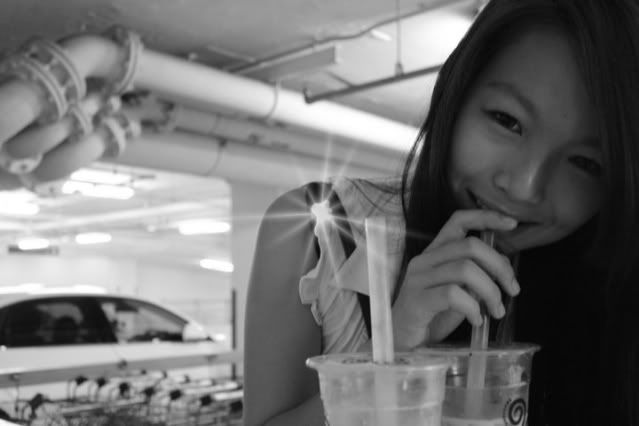 Walked to Parklane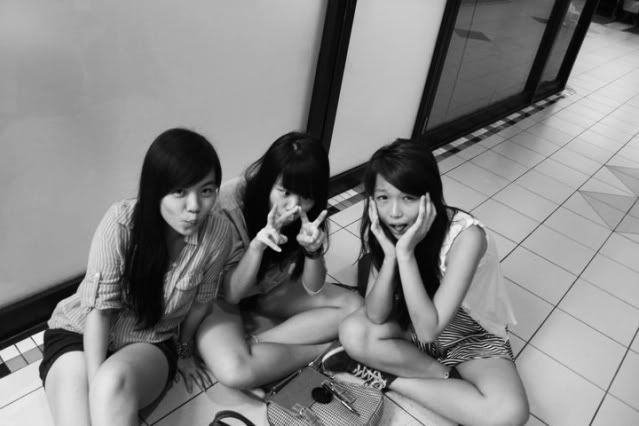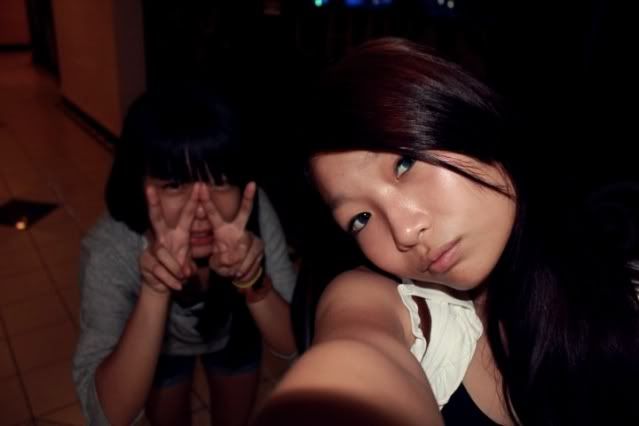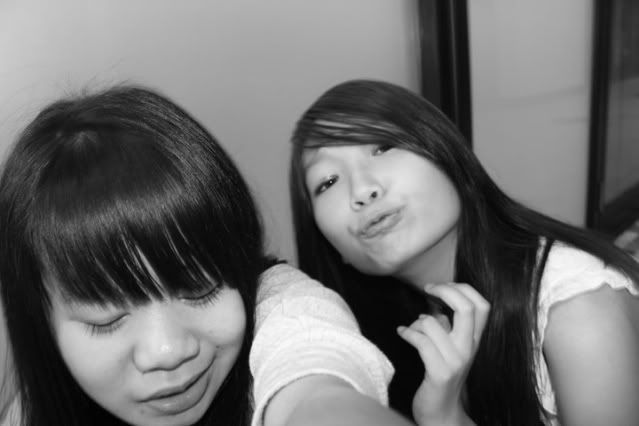 And walked all the way back to Ps-.-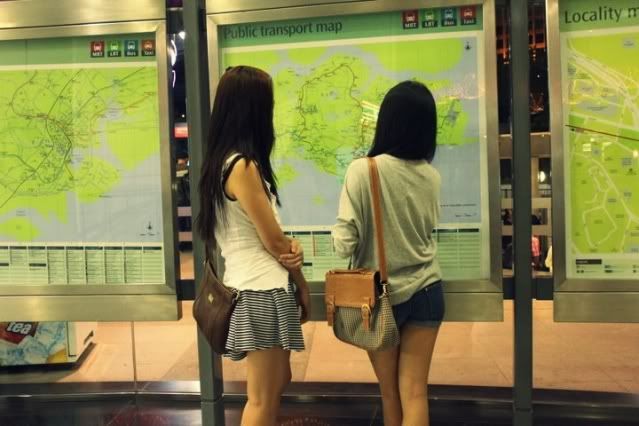 V needed to go back first, so me and Shuen went to arcade to play BISHIBASHI. HAHAHAHAH.LOVE IT. next time play again(: Our highest was lvl 12? :/ halfway thru.. Next we went in search of a shop which sell cake. Went to Secret Recipe, Starbucks, TCC , in the end decided to go back to Secret Recipe cus it was the most worth the $$$. We ordered to cakes... $5 per slice omfg faint*** HAHAH. my first time buying a slice of cake at this kinda price. So yeah:/ But damn worth the money CAKE WAS SCRUMPTIOUS(Y) was rushing cus it was closing time... went to seat and h2h for awhile (; walked home around 11 plus.
WOWZ. FIRST TIME I DID A POST WHERE I WROTE EVERYTHING AND ALL in order.
I like. Very detailed. HAHAHAHAH!