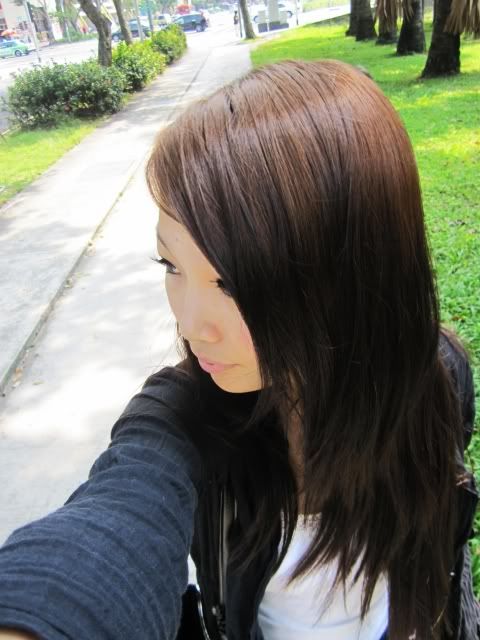 (not today's)
Today i met Tristan Rxxfoxxxxxxxx.
So long never see you eh ! Woke up late.. about 2.
When i supposed to meet him at 2. LOL.
Met him at somerset, slack at cine whole day.
Pool, pool, Redmango, Pastamania, Smokes. Basically nothing to do but talk.
Talk about girls, their fashionwear, and how come some ppl can tell i have mixblood,
and his anime girlfriends(CRAZY RIGHT)..
Met his indo friends for dinner. But i didn't eat! Am eating my dinner now.
Sis cooked lamb chop. Grahhhhh. And mashed potatoes.
Tomrrow don't know what to do !
Oh! My sister in law, from thailand is coming over(;
Mum asked me to go USS with her. Maybe?
Abit reluctant, cus my thai's rusty and only two of us..
Look at my archives! I have blogged for so long already! :D
And so far, this is the month that i have blogged the most..
CLICK ON MY NUFFNANGS IF YOU HAVEN'T :) CAN WIN MACBOOK LEH!!!