Hello!!!!!!!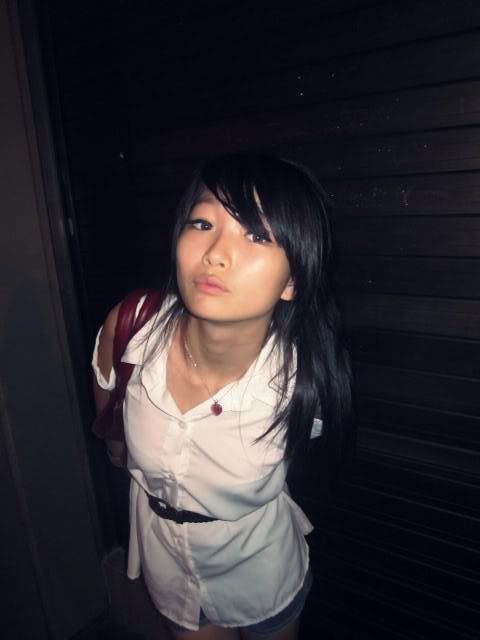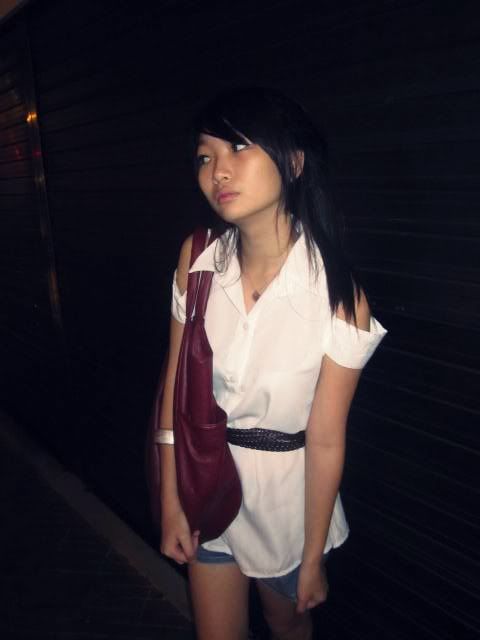 Sakae for lunch with Hong, Murphi, Hanyong, Shengjie at scape's outlet.
First ever sakae sushi I went that played clubbing songs ! Like usually go is either no songs or some random jap song on replay. Flea, Redmango as usual, and flea again before m and hong had to head off. Just nice Joy, Peiling, Jinxian, Jasmine. was at flea too and just nice me and joy messaged each other in the morn so i went off to meet them at mac. Walked over to Fep and they were finding shoes and clothes for idk what. LOL just plain shopping I guessssss instead for cny :D
Talked quite abit with jinxian and she's so loud but sweet haha!
I just arrived and joy went:" Abby!!!! Take pictureeeeeeeeee!!!"
Caught unguarded HAHA.
ALL of them were like Abby why you so tall, I hate you! So tall still wear heels!!
HAHAHA .. usual responses. :)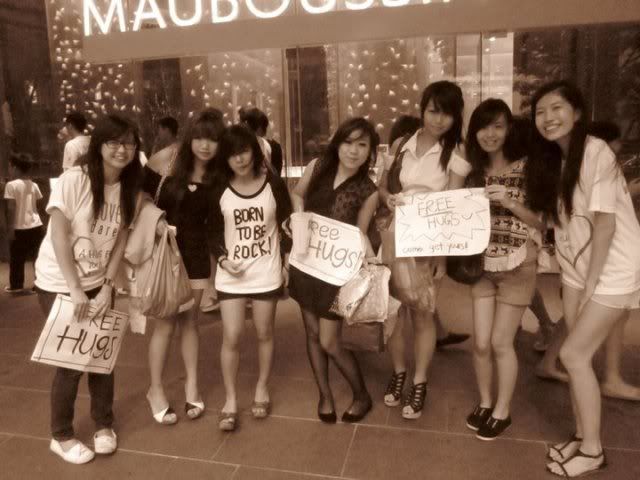 FREE HUGS!!!!!!!!!!!!!!!!!!! :)
Bought half a dozen things and i wasn't really happy with my buys.
Spent way too much per item compared to other times at fleas. And I shopped on Thursday as well.
Bought wedges and a top. Altogether I spent about 100 plus.
Hate myself sia. I could have save those for my camera or somewot spend atleast 50% lesser?
WHY WHY WHY DID I HAVE TO BUY NONSTOP.
Sigh too late for remorse.
Kill kill kill.
After that i met baby and he brought me for The Green Hornet at cathay :)
thanks to his boss for the free tix. And thx for the popcorn lah! Hmmph.
Didnt knw the movie ends at 1145 and we got a shock when we looked at the time HAHA!
Geee i love you! :D Smooth nosetip :D
Oh~!!!! You know what?! BBY IS STILL TALLER THAN ME WHEN I WEAR LIKE 4 INCH HEELS? DAMN SHOCK YOU KNOW. HEHEHEHE THATS A GOOD GOOD THINGGG. :)