This is the 2nd year I went for Darren's chalet. I still remember last year, I ran away from home and had nowhere to go, so went to his chalet when I didn't even know him, only b kinda knew him thru games. Like very bastard ah. However, now closer already, although recently? :) I felt bad not buying a present, but I think that next year, if there's a chalet again, I definitely will buy with b :D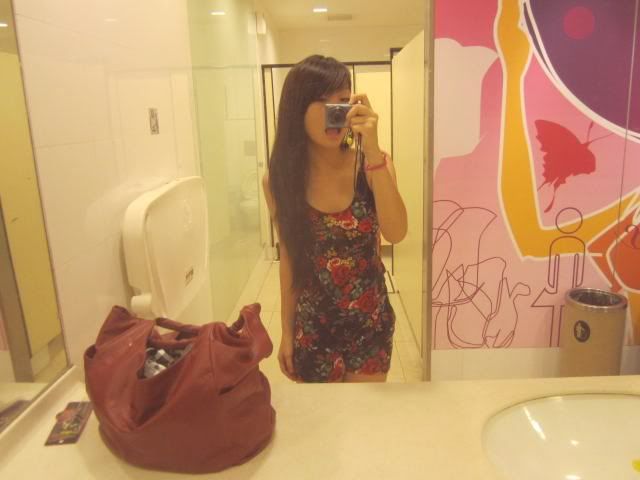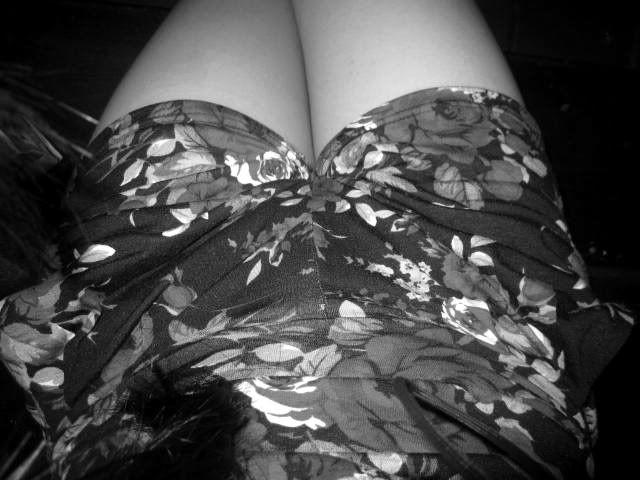 I came down from Novena, and it took about 12 songs+radio adverts for me to reach Downtown east. Good thang the bus stopped directly opp luck must be on me:) How's the romper!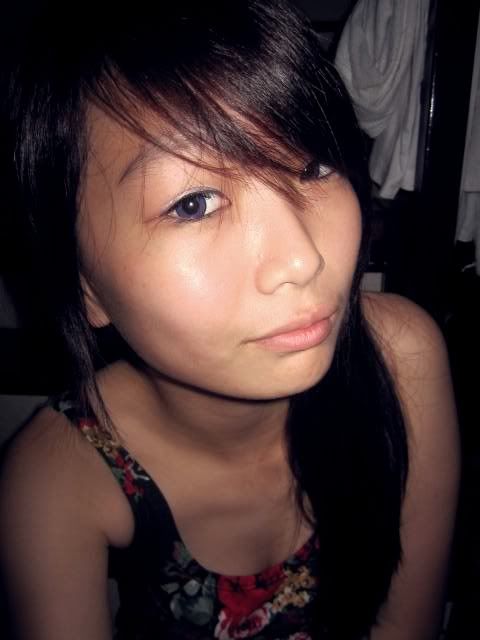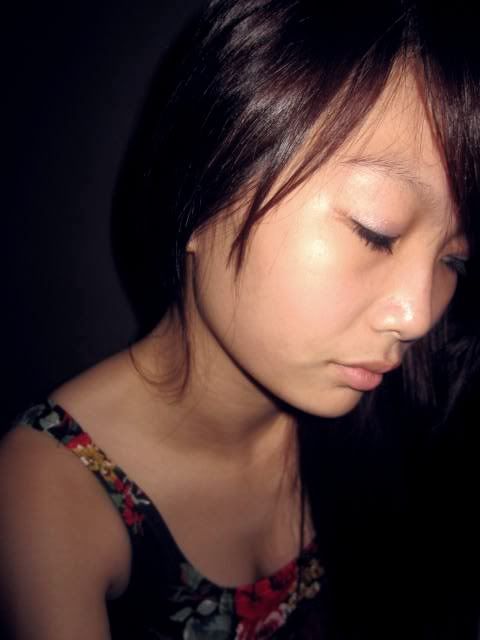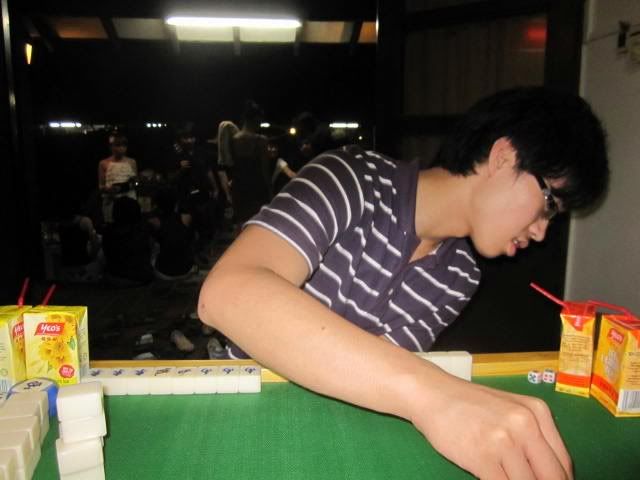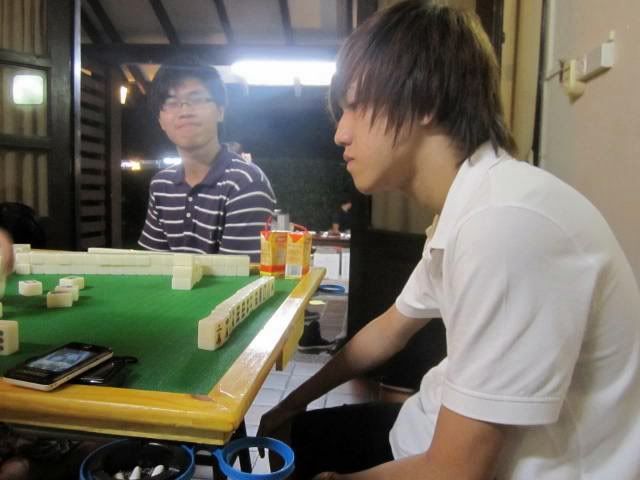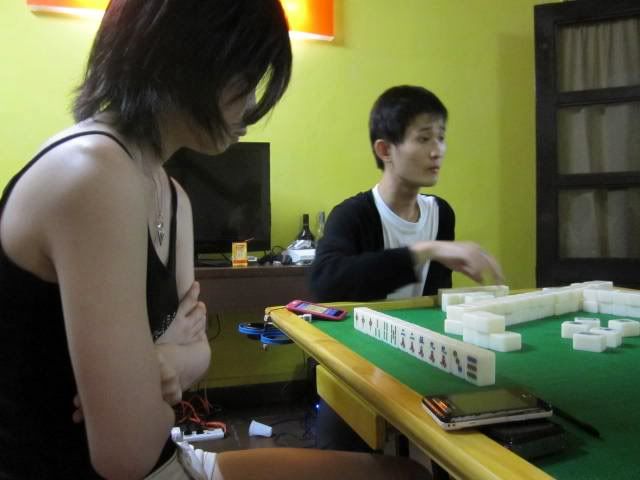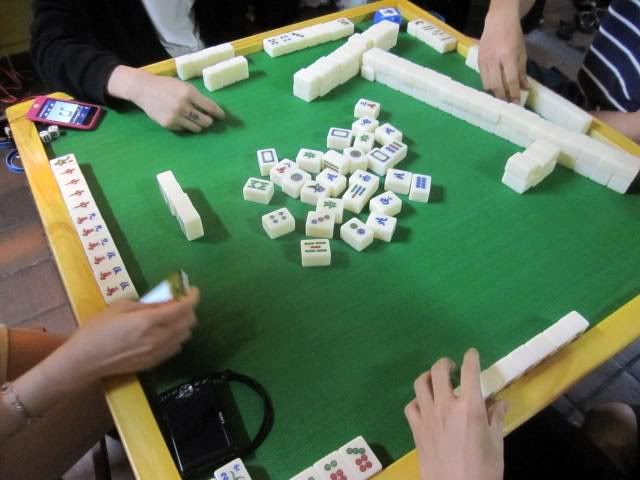 Was like kinda trying to teach b how to play mahjong, but im not very strong, as in I don't really get the rules for the numbering thing, but I know the basics. Super sad! I got the whole thing right, then after that, i didnt have the sets or the numebr or something. ):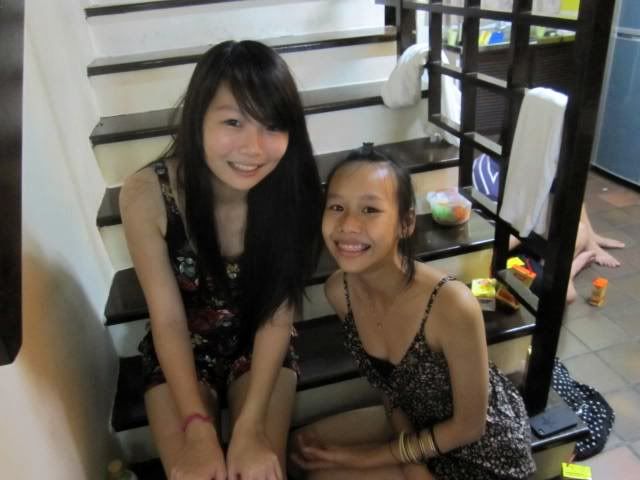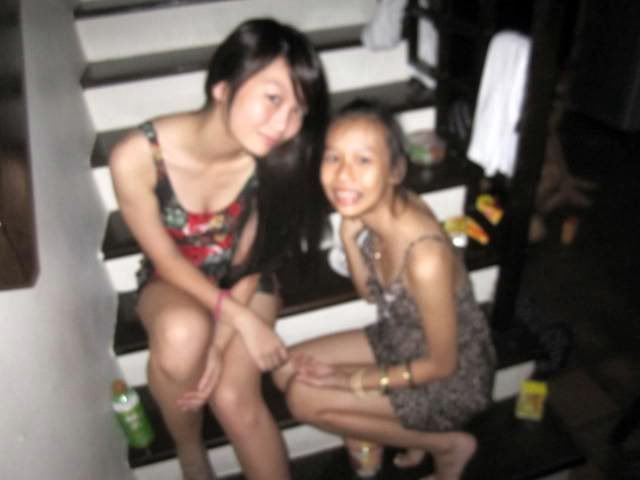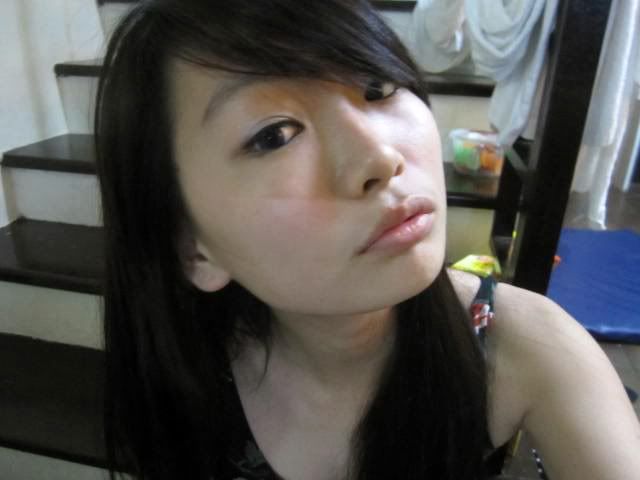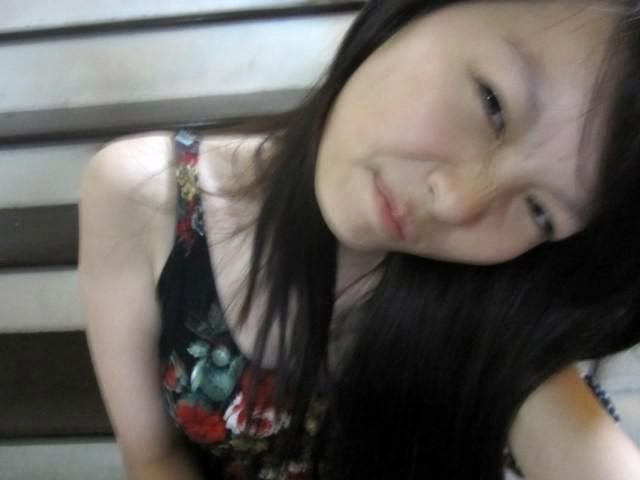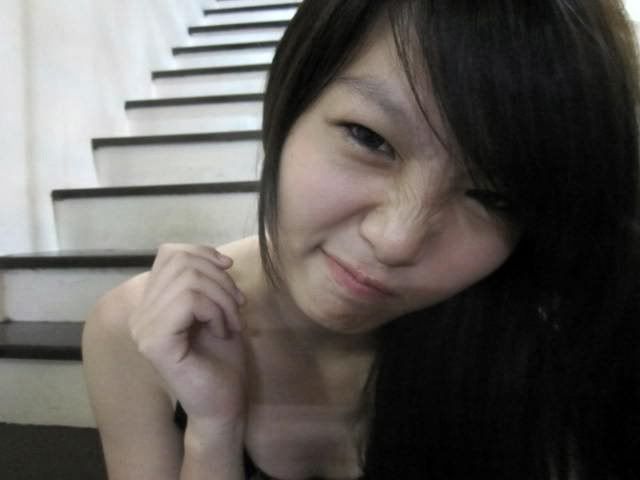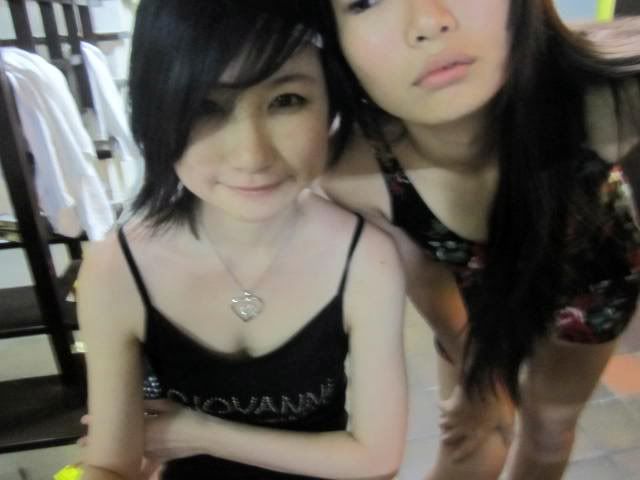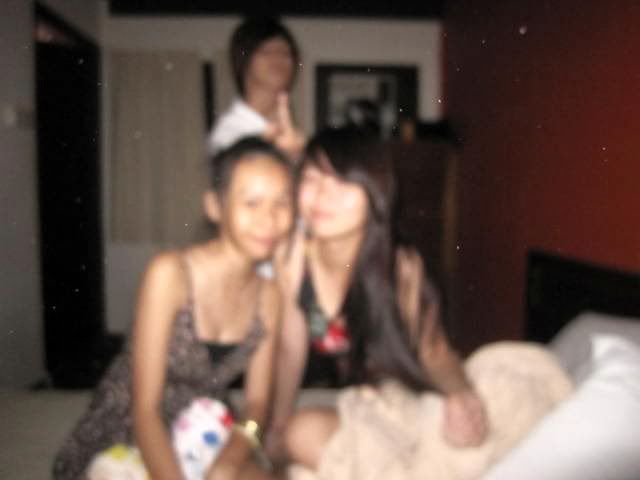 After that, went with Lonly to pick up his girlfriend. But what I didnt know was it was at Clementi. Whch was another side of Spore. -.- Almost died in his car. And it took like 2 hours? I was freaking hungry and felt like puking already by the end of the journey.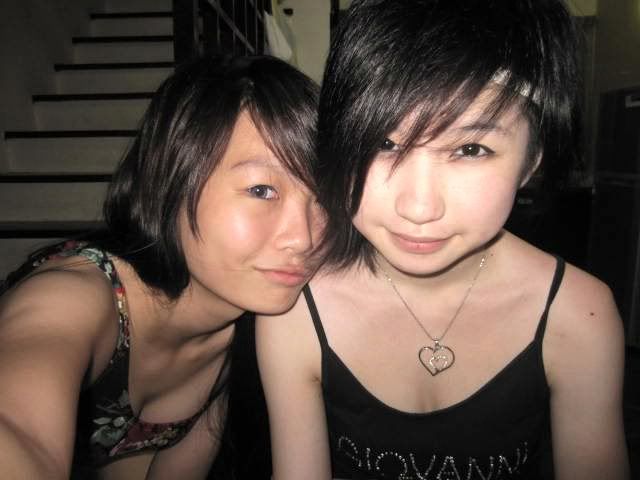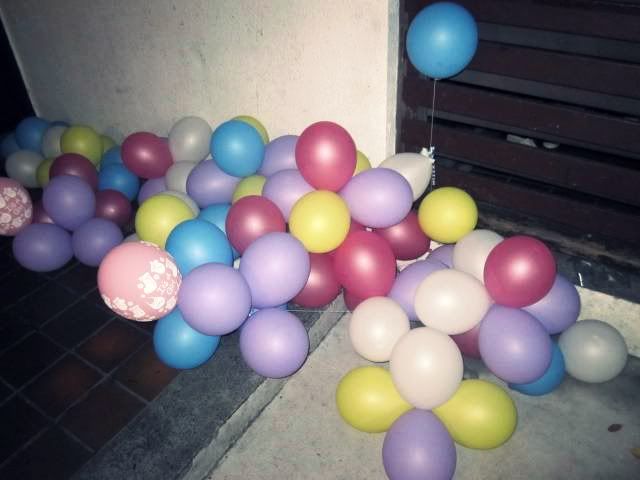 Want to know smth? This was another chalet's/ HAHAH.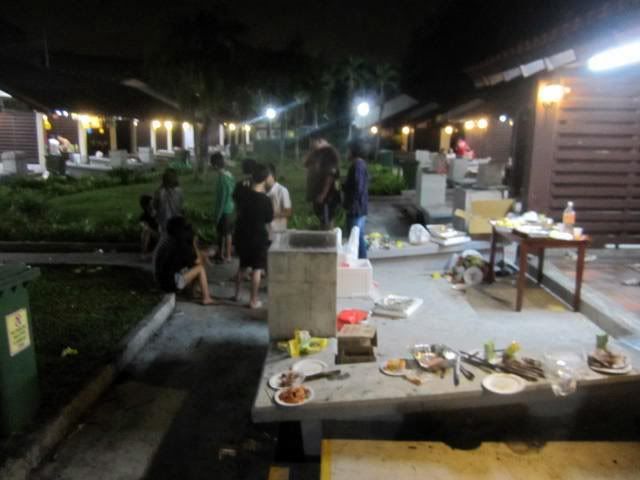 Stupid rubbish craps.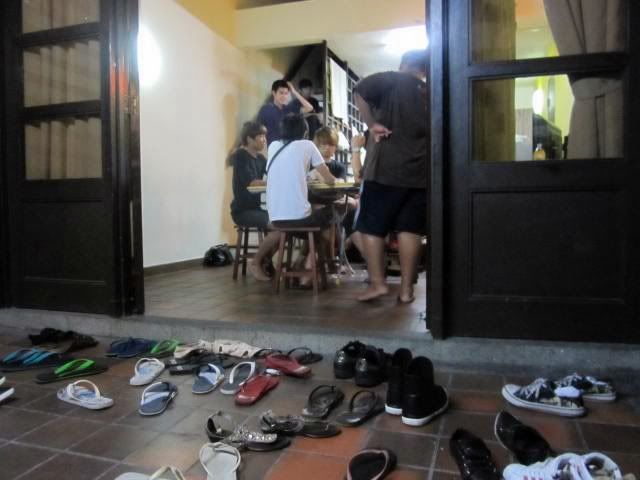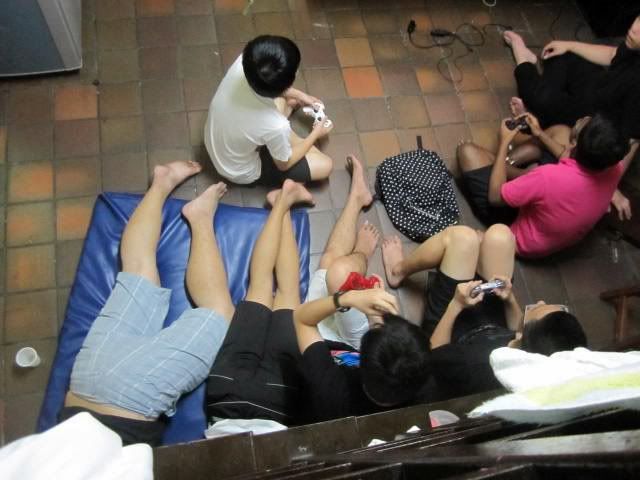 I think the people there were separated into two groups. This was the other group which did their own thing we did our own thing.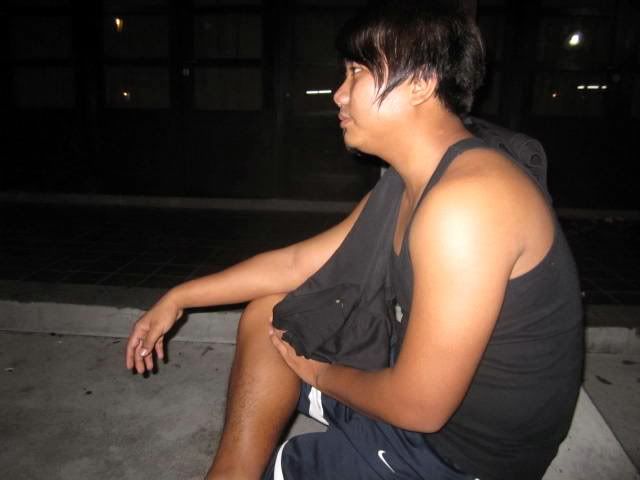 My friend's friend. SG so small!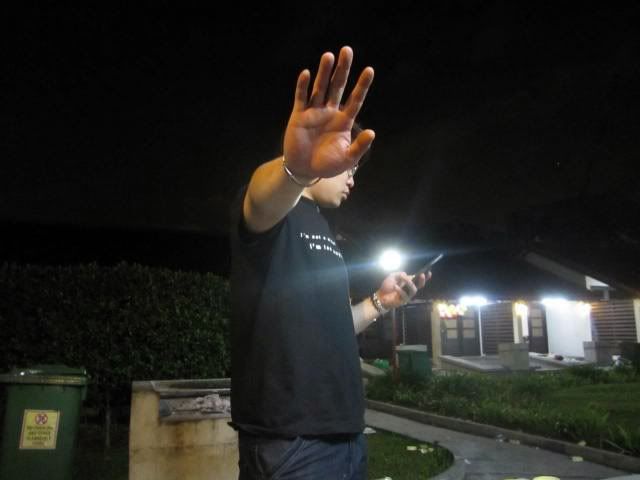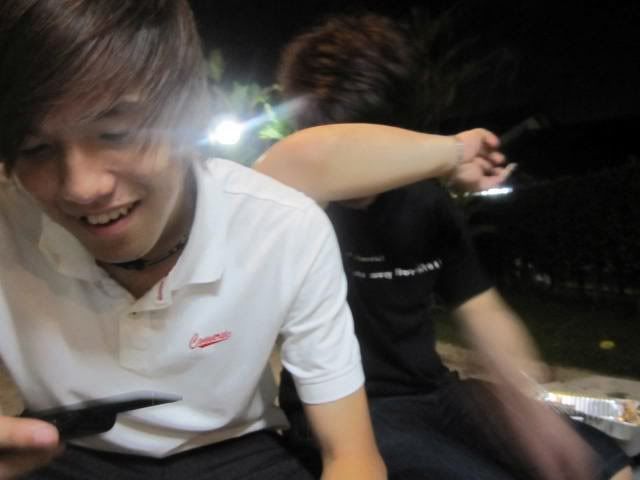 standard :" no dont take me"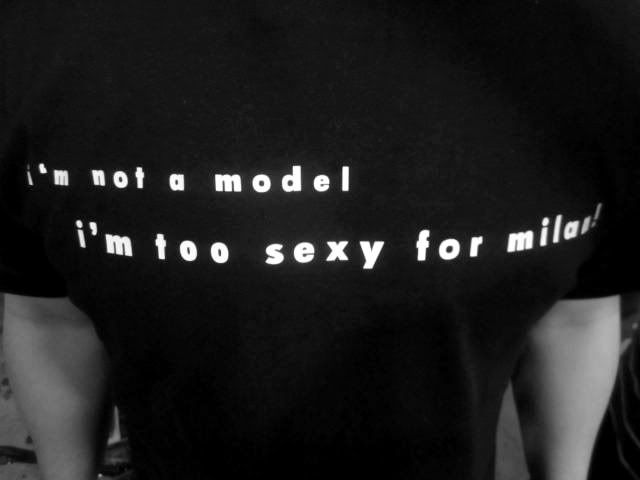 but... take my shirt can! :)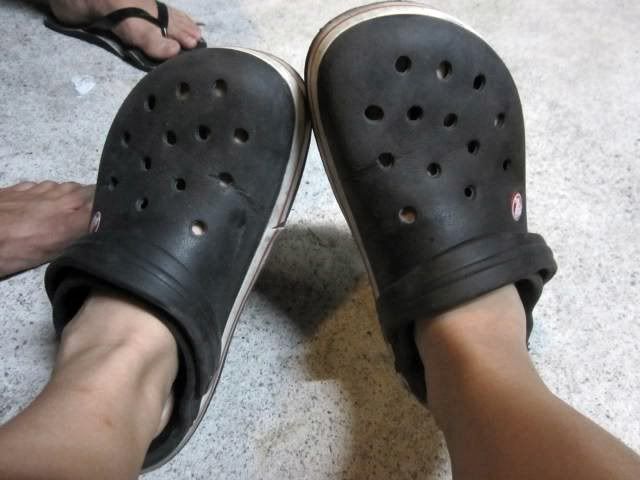 crocs.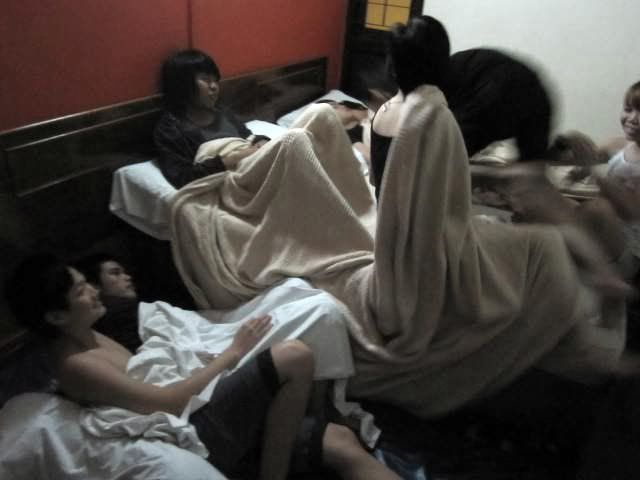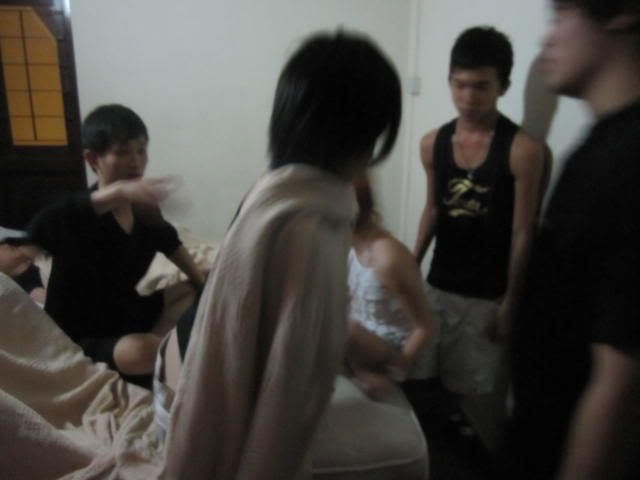 Played in the room and we slept at 6am.. Was trying to kick all those who slept earlier to get out so we could take second shift and sleep! Slept till 11 and got ready to leave.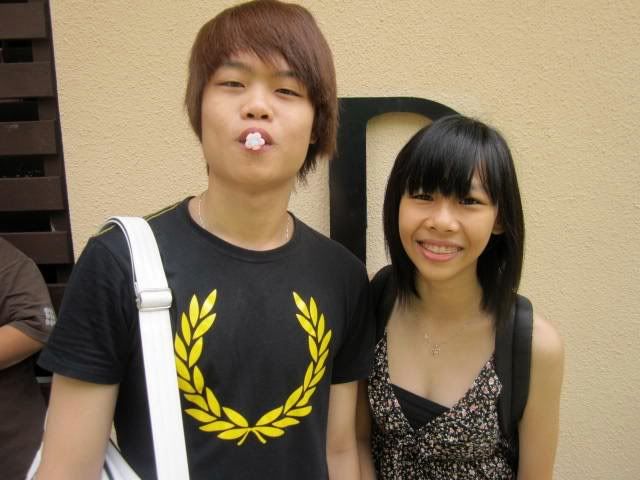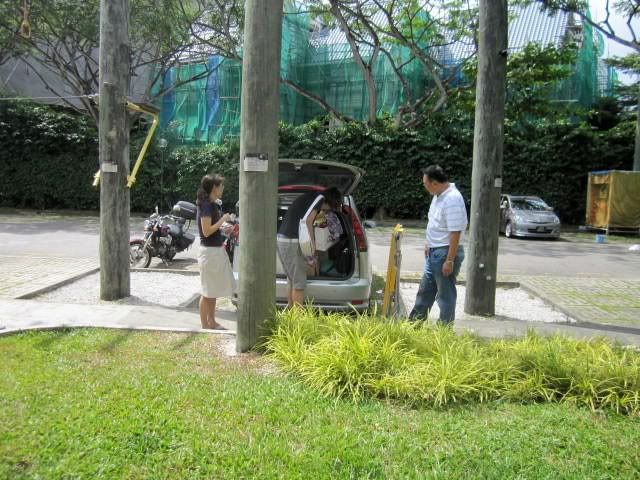 His parents are super nice! Treat him very good! Celeste so lucky hahaha.
i have couple more pictures but i think this post is jam packed already.
yawns* photobucket is taking ages don't know why. I'm so tired gonna hit the sack asap.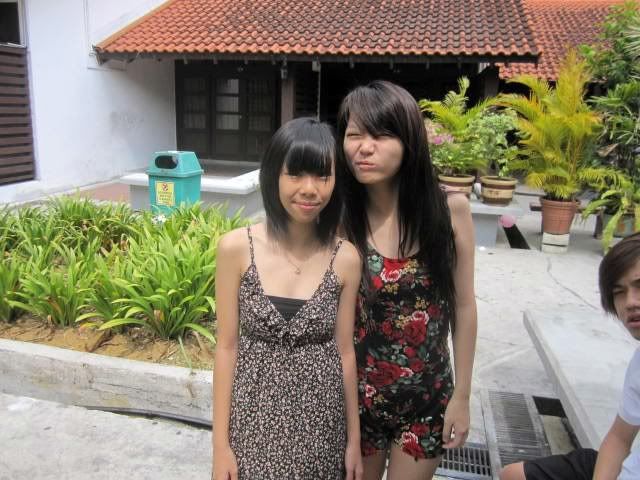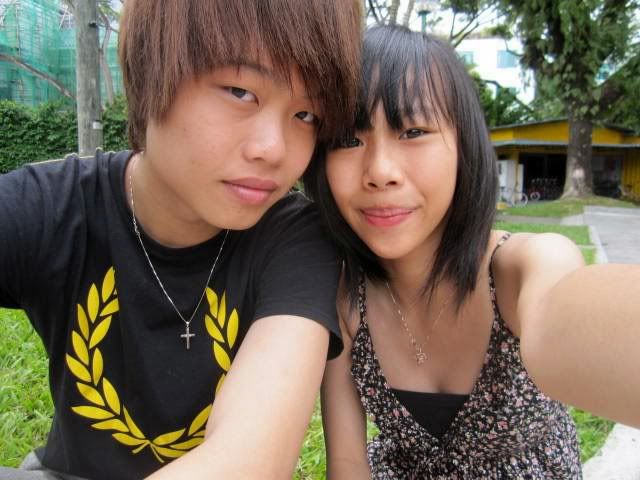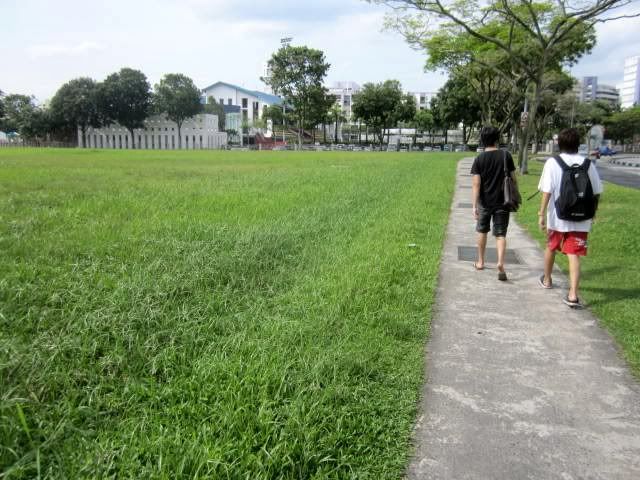 After, went to eat at ananas cafe. Took a bus and we all were like undecisive of where to go.. go home or go out or go change. In the end I decided to go Jurong East to swim!!! Has been ages and ages I have been wishing to go. And just nice brought my swimwear along. Went with darren patrick and b and abt 8 went to cine. His parents fetched us! Ate KFC and i got home half dead.
Anyway it was enjoyable minus some hiccups. Happy bday :)