Hurrying to type out this post as i'm going msia in like... approximately 32 minutes and I haven't packed my bags or yada yada.
So yesterday after dread awful choir, came home and went out although I felt like conking out on the bed. For me to join choir, it's a test of my endurance man.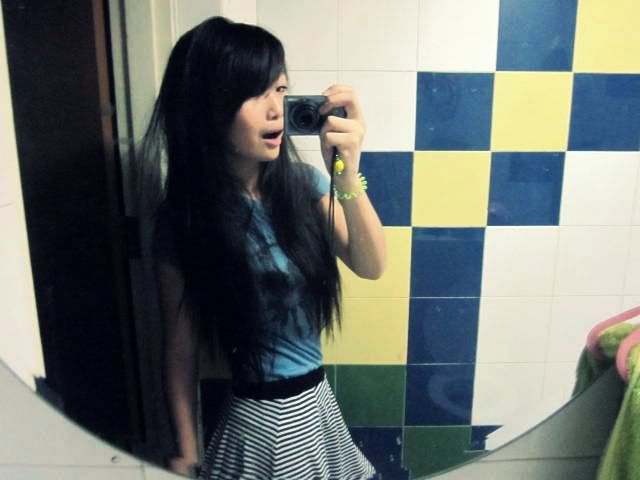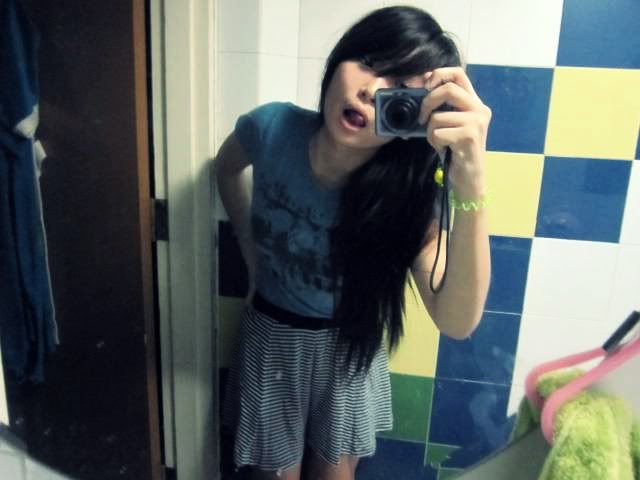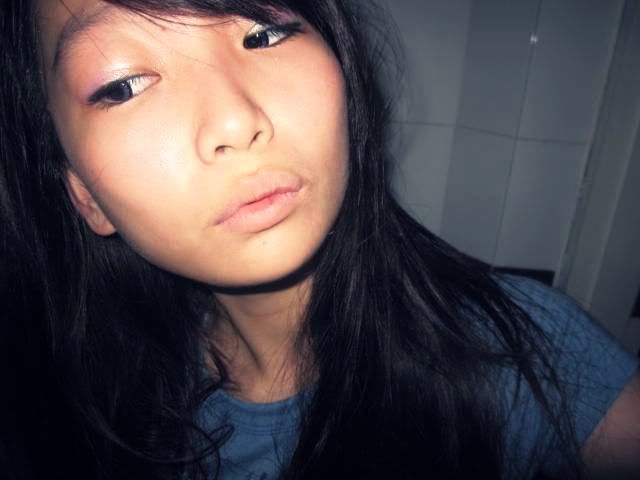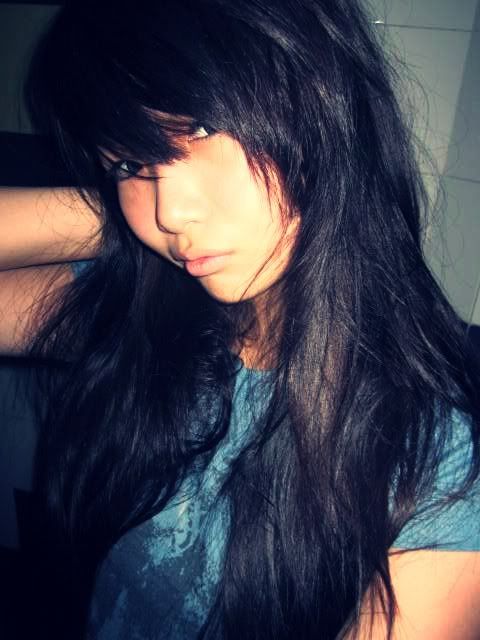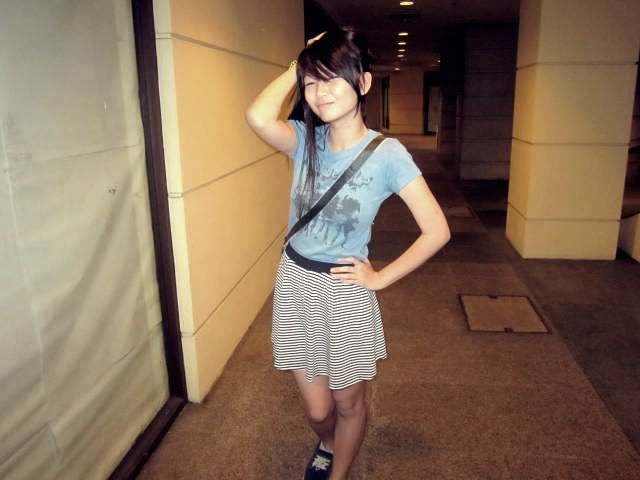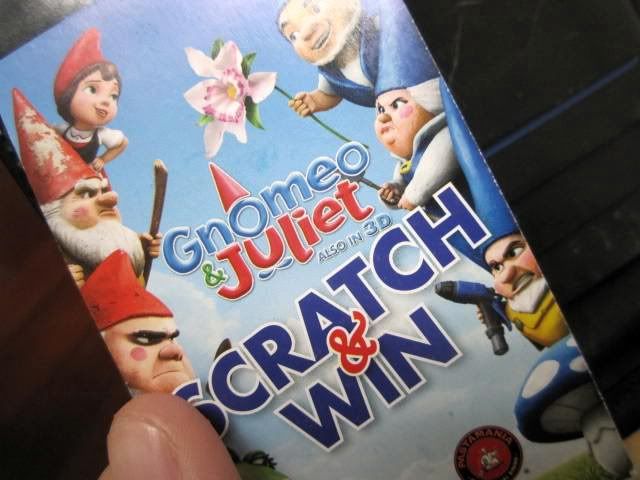 Go and eat, maybe you can win movie tix for Gnomeo and Juliet.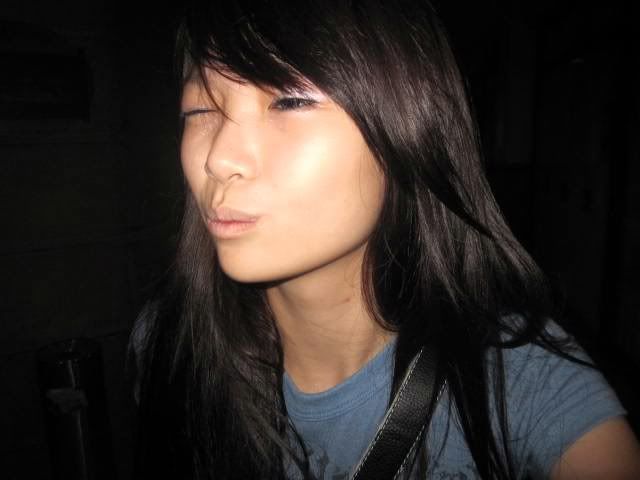 Folded my high sneakers kinda like it better like that.
Met boon at mrt and smoked and went up I almost died waiting. Smoked with Hy, and met bb at 711. Ate Pastamania and went up. Pretty much uneventful day. Cept for the fact that didnt meet bb for almost 1 week. Mmm.. Discussing about everything. Went home arnd midnight.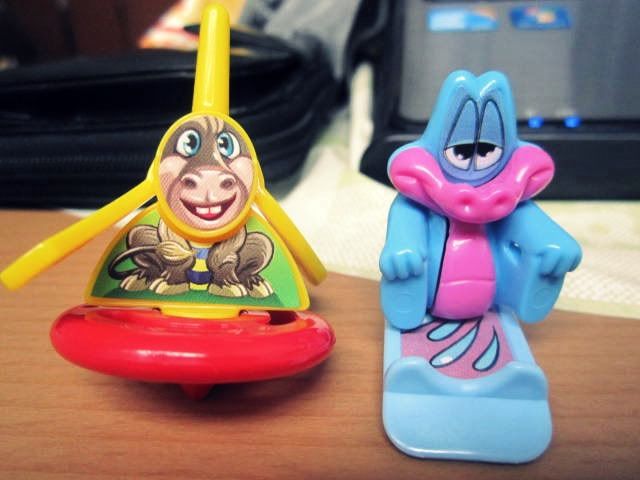 Kinder Bueno's. I really missed the old egg where the whole egg is made of chocolate and the toy's inside. Now, it's half chocolate half toy and it's not as nice as last time.
Fave cny goody. Although bb says he hates it the most cause it always gets stuck under the teeth.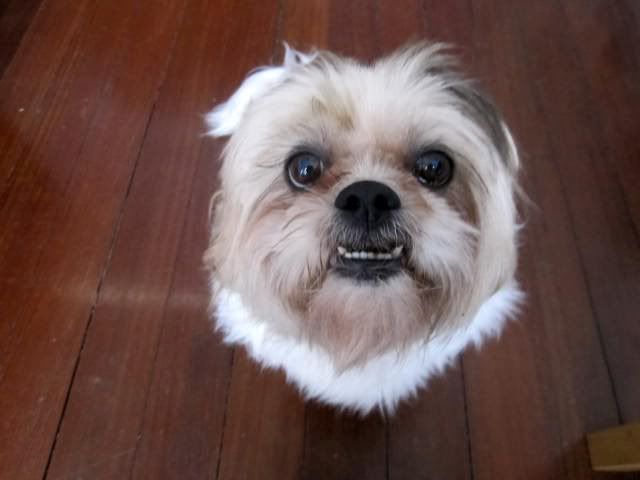 Gotta ciao!!!!