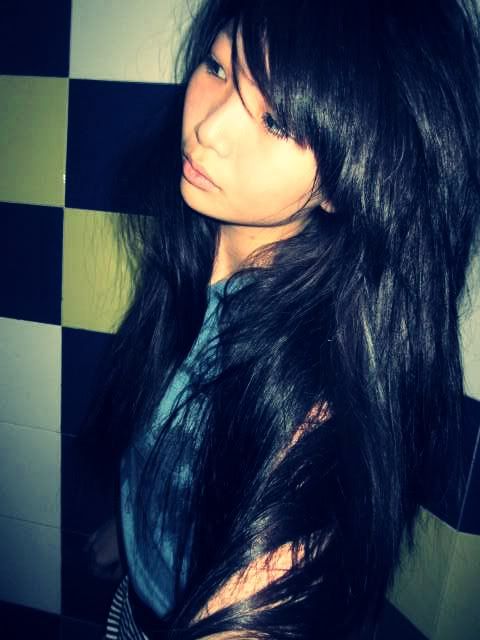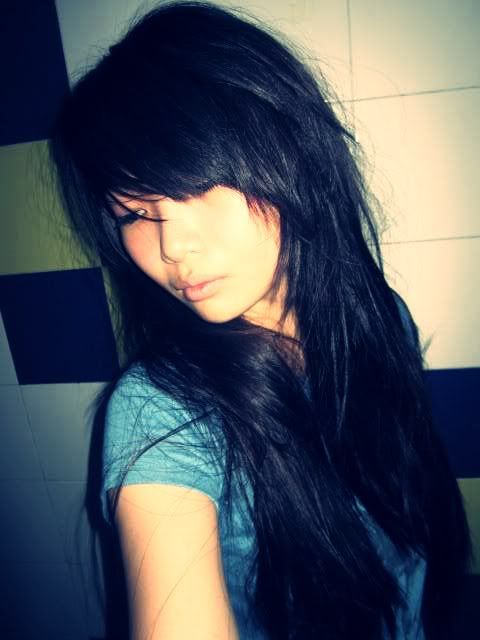 I kinda miss my long fringe.. But somehow i think i can't pull it off as well as some girls.
Pretty pretty sexy sexy. Haaaaaaaaaaaaaai.
Holala. I'm so damn bored to blog alreadyyy. I realised that during this period of the year, 1st quarter of the year, I won't be so enthusiastic to blog. Last year this period I was outta house or somewhere there.. I do run away from home alot huh? I don't encourage it. However the saying, "The wise grows through trials" made me think that if I had not gone through so much things during my Sec 1 and Sec 2, I won't be what I am today.
I first experienced how my parents felt when I run away, when the other time my sister came back awfully late. We thought she went missing, or got raped because she doesn't go out till late. But she thought we were sleeping so she didn't tell us she was coming back late. However, I got kinda freaked out in a way... Imagining what if she came home crying or......
Today got myself measured for SYF costume... And Dear Joy, cheer up! I'm happy I could be your listening ear today. I don't know whether you will read this but I love ya!!! :)
It's been ages I dedicated something to my friends on this space also.. Remembered last time I would write each name and write down everything I felt about that person.
Searched for Xx passport, and thankfully found it. Went to TPY with Xx and Chunkit to eat..
And take a look at my spectacles. I wanted the $48 with free lens, however my degree was over 400.
So I couldn't get the special price and to add on, must plus $40. So didn't get. I'm so cheapo. HAHAHA. But I won't be wearing it very often, I think it's a waste to spend hundreds on two pieces of lens and frame.
OK, I ended up talking more than I expected, gotta run to mug for tomorrow's CAT.
After dozing off unintentionally(serious serious) period after recess.
"Abby, today you're very lethargic. Eat too much during recess isit?"
I really did eat too much.
My friend told me :
"Eh, do you have a dog as a pet or a pig?"
Skippy, you eat too much and you so greedy bad boy no no!